10th & Final Sarah's Ride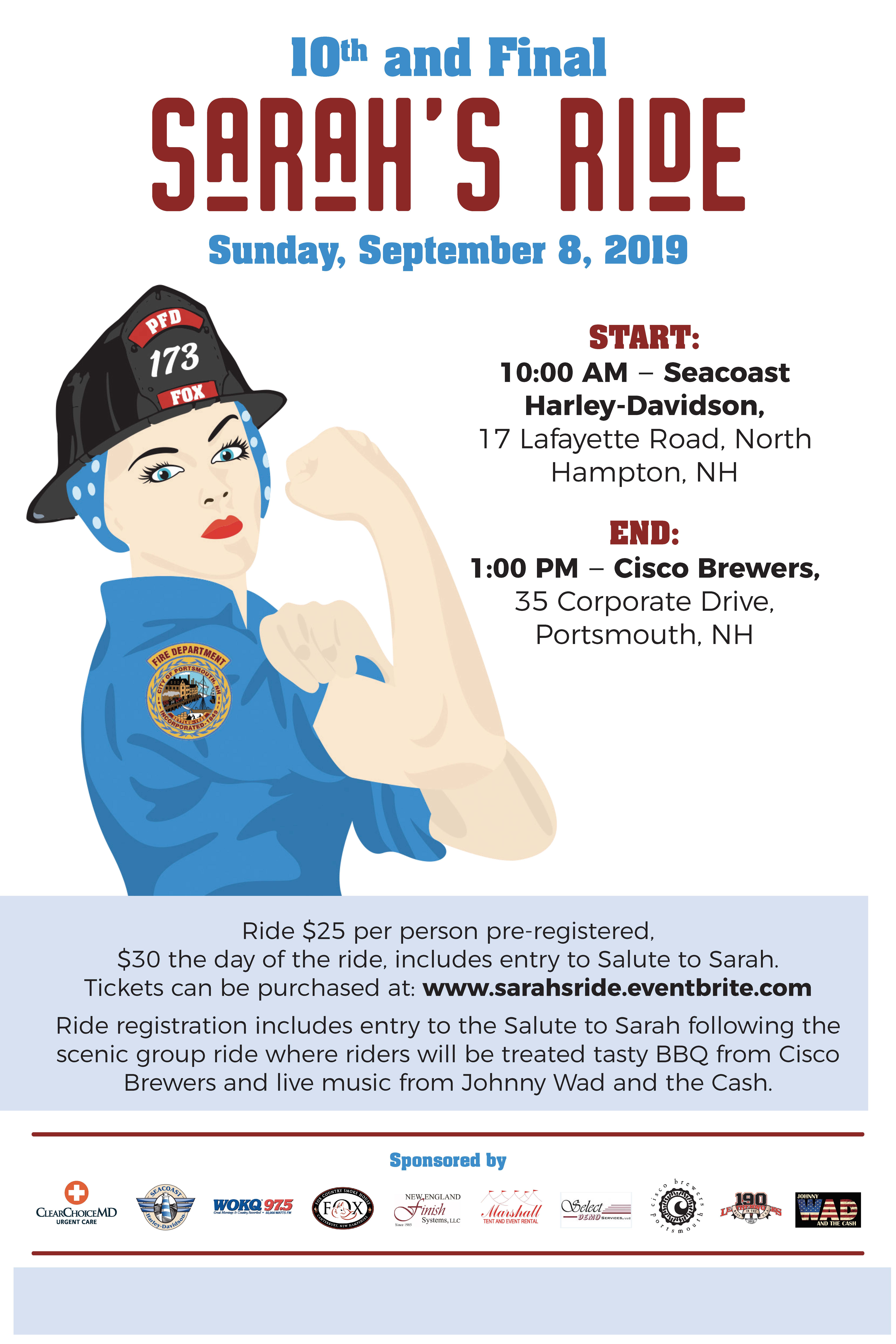 After 10 years we are ending Sarah's Ride. We have been blessed with every event and want to celebrate in fashion.
The final ride will leave Seacoast Harley- Davidson in North Hampton and be led on a scenic ride to ending at the Pease Tradeport. We hope you all will join us following the ride at Cisco Brewers for the Salute to Sarah featuring Live Music from Johnny Wad and the Cash, food, friends and fun.
Register for the Salute to Sarah only here: https://salute-to-sarah.eventbrite.com
Thank you to our main sponsor for the geneorus support in making this years event special: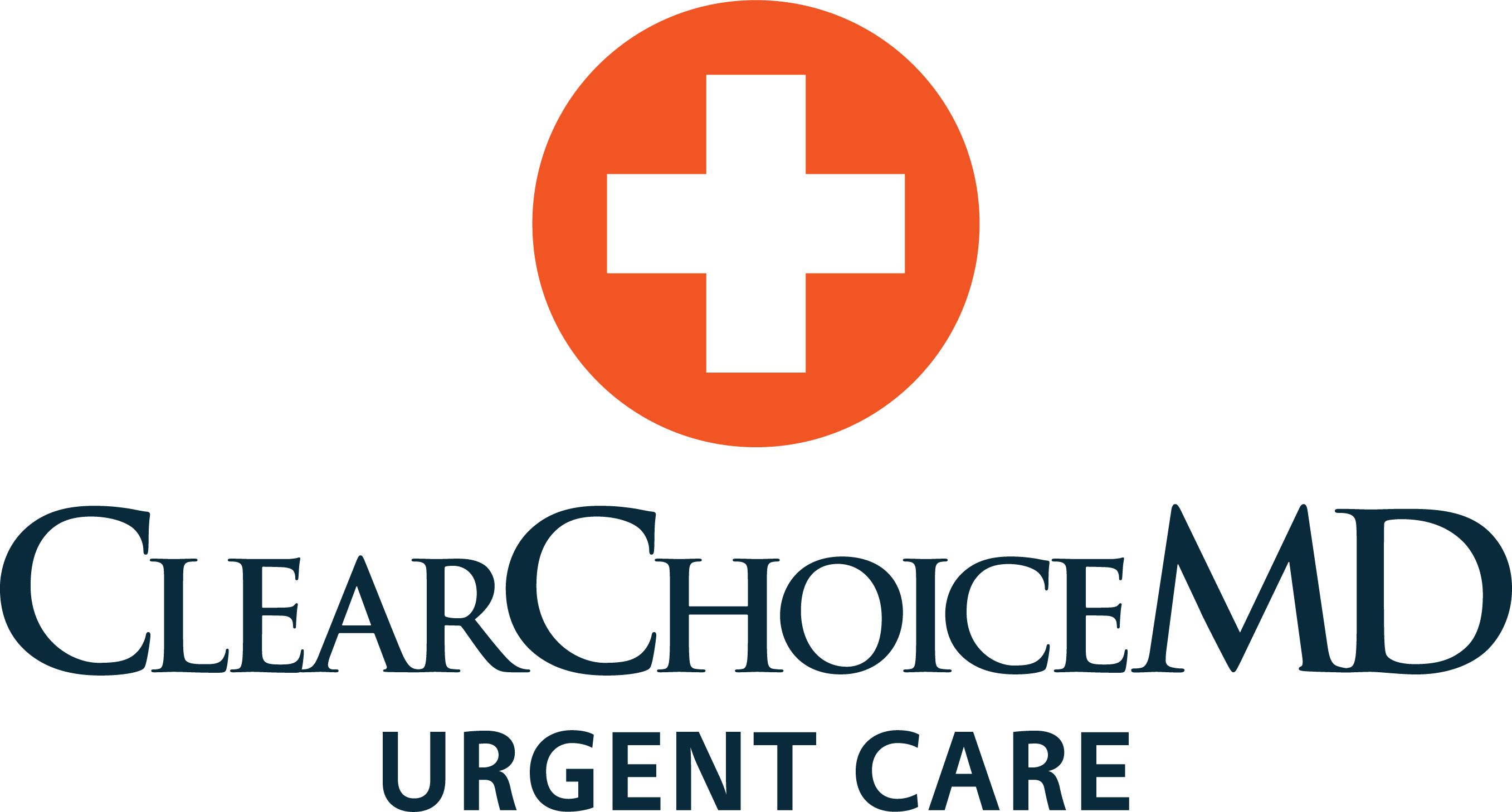 | | | |
| --- | --- | --- |
| | | |
| | | |
| | | |
Sarah's Ride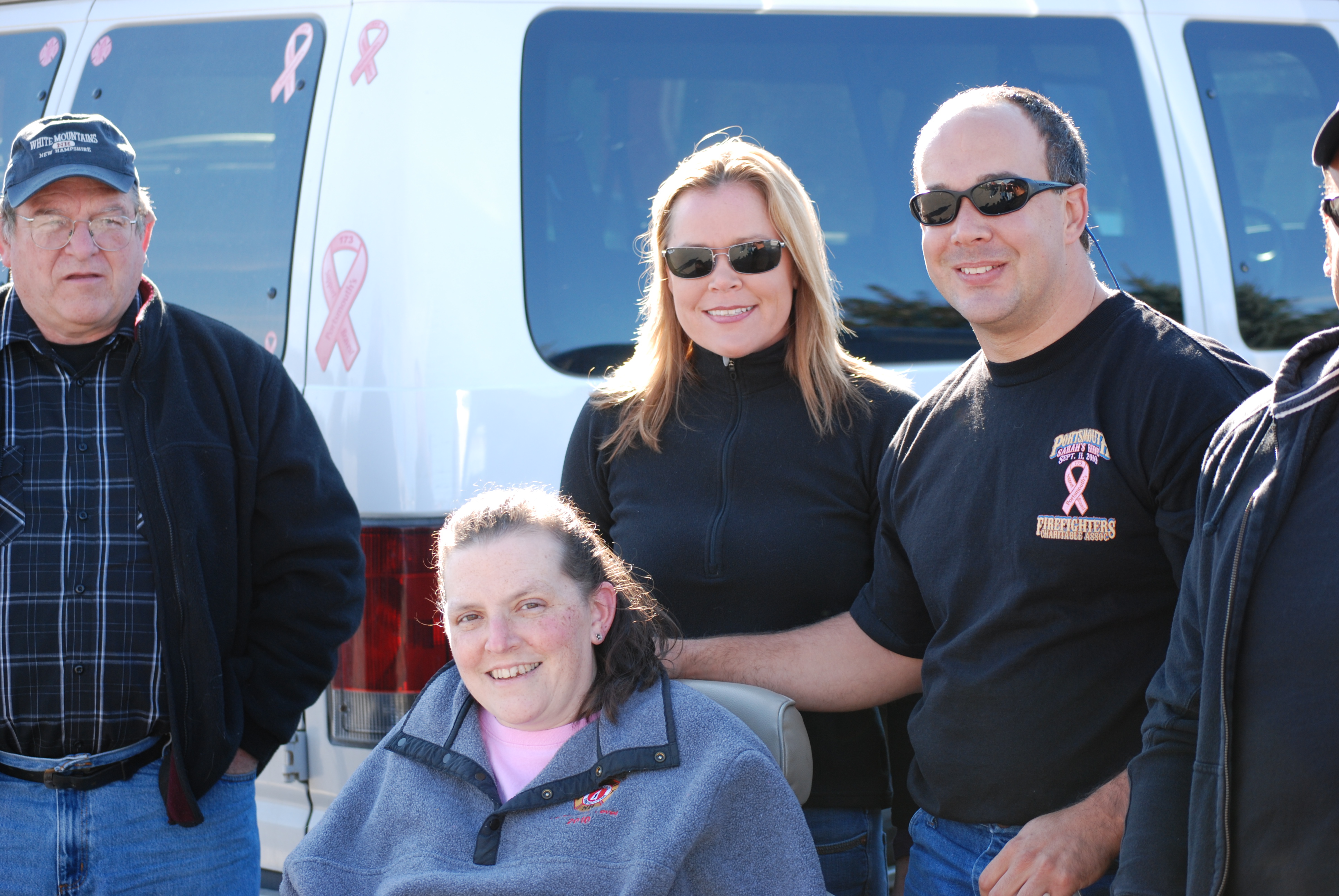 Sarah's Ride is an annual memorial motorcycle ride created in 2010 as a way to raise funds and awareness for Sarah Fox a Portsmouth Firefighter fighting breast cancer.
Sarah lost her battle to cancer on December 9th 2011 but her brothers and the hundreds of people that were so deeply invited in helping her through her battle are continuing to work to spread her story and remember her as a mother, sister, daughter, wife and firefighter.
Through the generous support of the community and the many sponsors Sarah's ride has been a growing success. Seacoast Harley-Davidson has been our host for all the rides. Their commitment to the firefighting family is truly inspirational.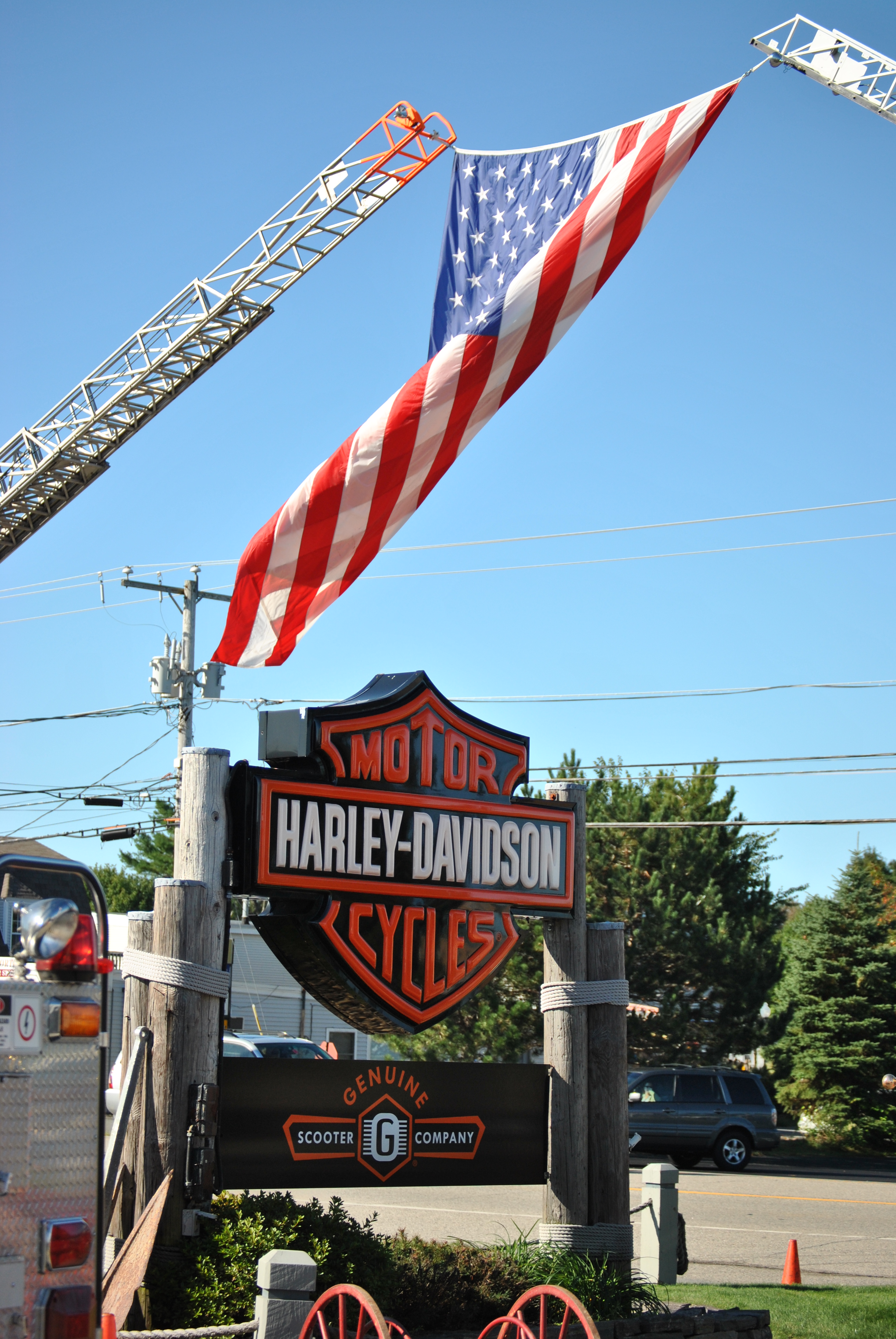 We are pleased to create the Sarah Fox Memorial Fund and will continue on with Sarah's Ride. The fund created through memorial donations will be used to support young women looking to experience the fire service. Through scholarships to Camp Fully Involved we hope to learn there are other young women like Sarah that want to have a lasting impact on the fire service. In her memory many young women from across the country will have the opportunity to attend this camp.
Sarah put her all into life. Her love for the fire service developed later in life but she took on the challenge and became a professional firefighter. Her career was cut short because of cancer but her diagnosis proved to be a gift to the fire service. Sarah's story was told across the state, nation and world. Firefighters poured into the state to support Sarah and her family. Through all of the treatments and pain Sarah remained a firefighter with courage and bravery beyond conviction. She was a true hero to all who witnessed her fight.
Please help us keep her memory alive through a donation to the Sarah Fox Memorial Fund or participating in Sarah's Ride.